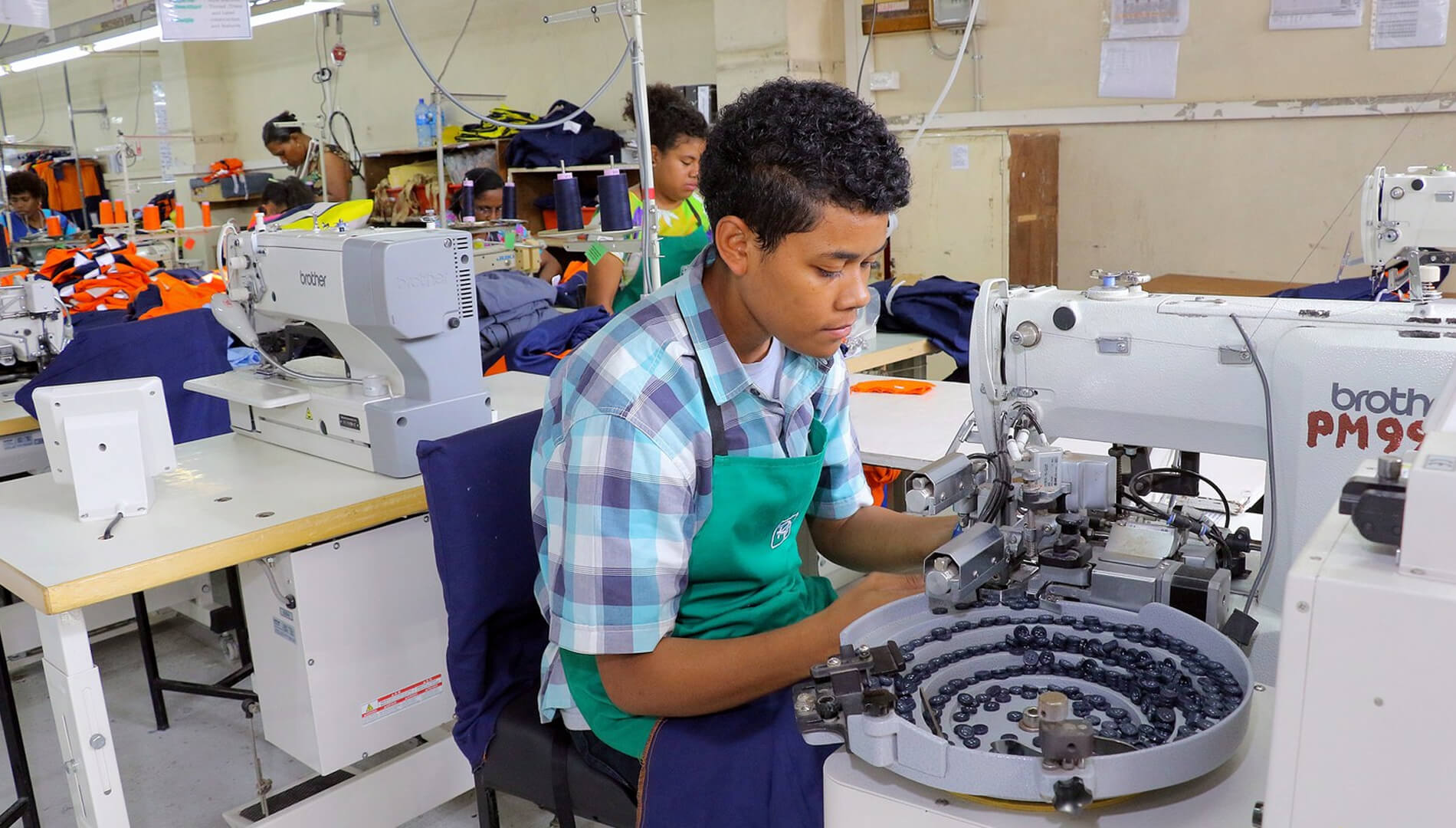 Equipped With the Best to Give You the Best
Our philosophy is to invest in technology that meets three (3) key points:
To that end, we believe in investing in plant, equipment and technology that are high quality and will give us the desired results. Some of the brands that we use in our manufacturing process are as follows:
"Gerber Technologies" for pattern design, marker making, and automated cutting.
"AMF Reece" automatic pocket welts
"LOIVA" auto-jig sewing machine
"Brother" & "Juki" sewing machines
"Kansai" chainstitch machines
"Pegasus" safety stitch and overlock sewing machines
"Gutos" for hook & eye machines
"Rotondi" for pressing and finishing
"StyleMan" for Enterprise Resource Planning (ERP) software
"General Sewing Data" (GSD) for sewing standards
"Meyer", "Martin" & "Hashima" fusing machines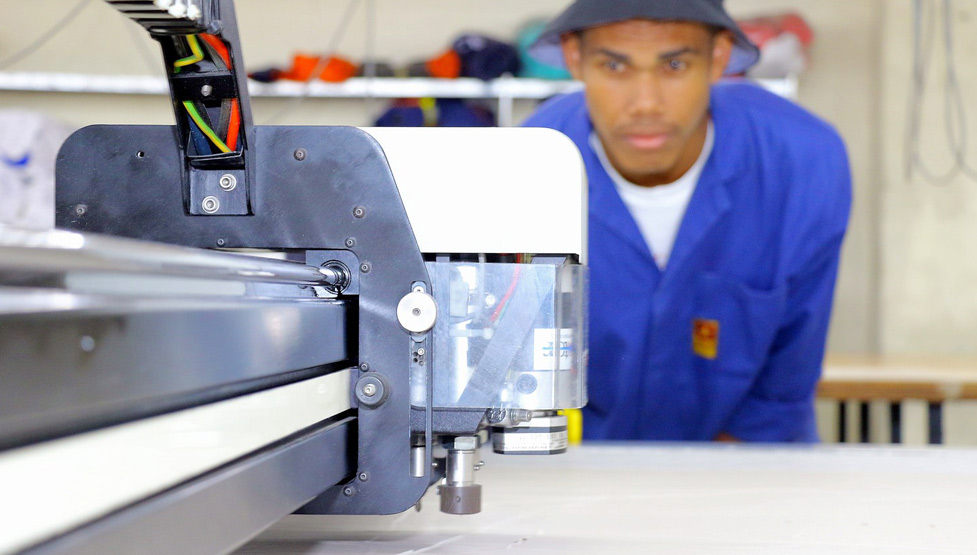 Save
Technology also goes into Raw Materials
We believe in the selection of best raw materials that are "fit-for-purpose" rather than "one-size-fits-all". Extensive quality checks and trials are done before final selection as a preferred raw material. We also seek to partner with reputable suppliers from all around the world.
The reliable supplier is an important aspect of Ranjit Garments' ability to fulfil the demands of our customers. Some of the raw materials that we use include:
"Vilene" fusing and interlinings from Freudenberg
"Proban" re retardant fabric from Bruck Textiles, Australia
"Ultrasoft" re retardant fabric from Westex, USA
"Tecasafe Plus" re retardant fabric from Tencate, USA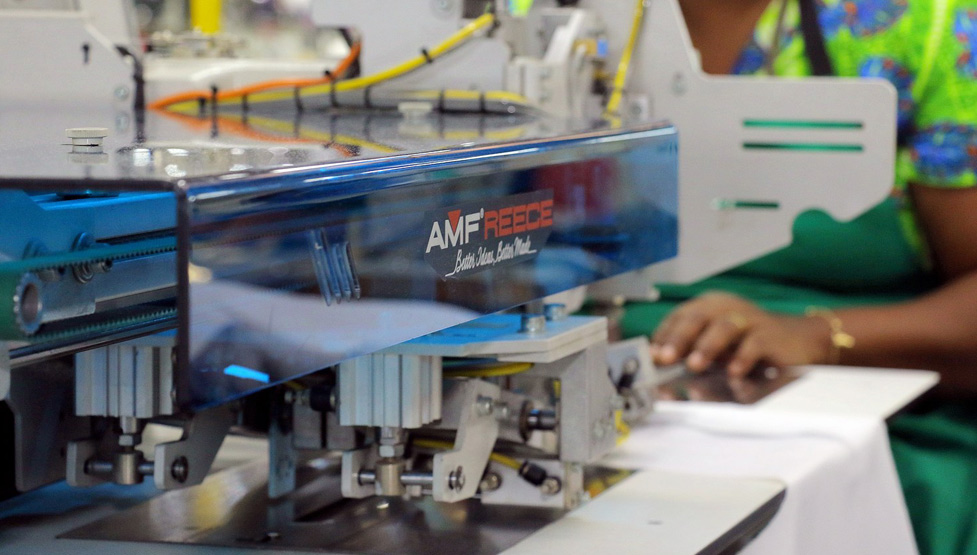 Save
Save